2019 Design Trends
Posted by CRG Homes on Thursday, January 10, 2019 at 1:28 PM
By CRG Homes / January 10, 2019
Comment
Each new year brings with it the opportunity to start fresh and your home decor is no exception. Interior design trends for 2019 are promising to deliver on warmth, quality, style, and more. Let's take a look at some of this year's hottest new trends compiled by the CRG design team...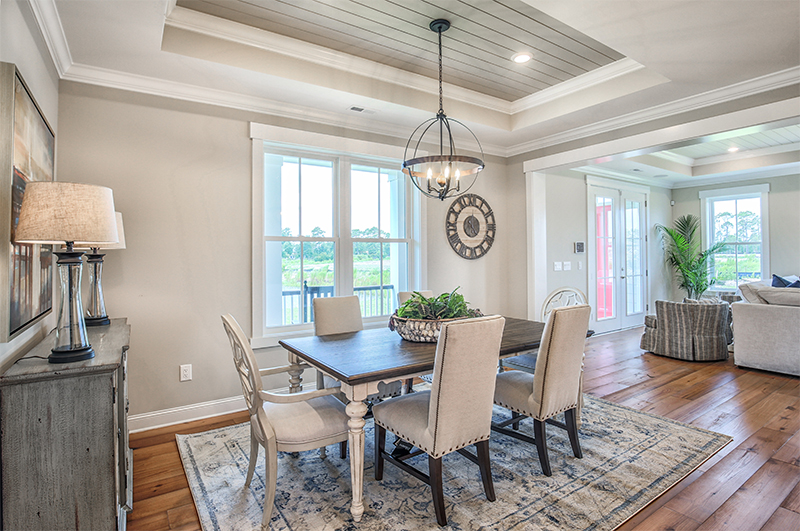 Gray Everything
Will 2019 be the year that gray is done away with? We don't think so.
Gray has been the go-to neutral for home staging, but our experts predict designers will move away from the cooler tones used in the past, opting for warmer tones of gray like sandy taupes.
Effortless Technology, Seamless Style
It is no secret that talk-to-me tech products help you get things done with just your voice and homeowners are using them to modernize their daily routine.
In 2019 you will see a continued rise in smart products available for the home such as refrigerators, faucets, window coverings, and appliances paired with popular technology platforms. With seamless integration and easy installation, these smart home products provide a quick transformation to refresh both the style and functionality of your home.

Industrial Style
Expect to see a whole lot more concrete, quartz, and metal finishes as industrial styles are predicted to rise in popularity in 2019!
Our design experts predict the industrial style to flourish in 2019. From cool matte black and bronze to warm light grays and moody blues, this trending design style will add dimension, intrigue, and distinction to any space.

Less Is More
Be strategic and purposeful in your decor purchases and choose timeless materials to complement and highlight special pieces throughout your home. Take a minimalist approach and keep items you love while reducing clutter of unimportant things, this will free up your space to focus on the things you truly love.
While wanting your space to be consistent with what's cool, our design experts suggest making updates that you personally love. Remember, choosing timeless materials and pieces are ultimately most important in keeping your home looking newer for longer.
Design Your New Home Today
Don't wait another year to make your home a dream come true! The CRG team of has qualified industry experts are available to handle your next remodel or renovation project. If you really want to have a fresh new start, consider building with our design and construction team or contact one of our Real Estate Professionals today to start your new home search.