Beginners Guide To Custom Home Building
Posted by CRG Homes on Friday, August 21, 2020 at 8:16 AM
By CRG Homes / August 21, 2020
Comment
At times, fluctuations in market demand, much as we have seen in recent months, result in low inventory making it hard to find a home for sale that meets all of the criteria you seek. So, you switch gears and look at new construction. Does the thought of building a new home leave you feeling overwhelmed?
As a fully integrated company, we understand the challenges and fears that come along with building a custom home. Can you afford it? How will you make all of the selection choices for the inside and outside? Where do you begin designing a home? How do you know how much space you will truly need? We are here to assure you that your fears of building a custom home can be easily addressed and, with the right builder, the process can actually be fun and stress-free. So where to start?
Step 1: Get Pre- Approved!
Yes, just as with buying a resale home, new construction will be much easier if you know your budget in advance! Selecting a mortgage lender who understands Construction to Permanent Loans is key.

If you are working with a fully integrated company like CRG, the next few steps can be done with the same company to save you time and money!
Step 2: Find your Perfect Lot ...or Home
Determining where you want to build your home is one time when working with a company well-versed in both real estate and construction is very helpful! Once you know where you want to build, finding a lot suitable for the home you need is next. If no land is available in the community you have chosen, you might have to consider a renovation.

Lot Selection - When building new, lot selection is perhaps your most important step! More than understanding how your home will fit on the lot, you need to know the neighborhood and city regulations that may affect the style of your home.

Reno vs. Demo - Did you know...in some areas, there are regulations regarding how much of a home can be renovated? Before you buy a home to renovate be sure to consider the cost in comparison to the value of the home and know the regulations surrounding renovations in the area. Sometimes it is more cost-effective to demo the home or even donate for a tax credit!
Step 3: Design Your Home
This includes everything from the layout of your home to the selections for the interior and exterior finishes. Most custom home builders have relationships with vendors to select products for your home as well as a design coordinator to assist you in this process. At CRG, our home design team and selections coordinator will work together to learn what you need and your preferred styles to help narrow down your selections (and keep you on budget!)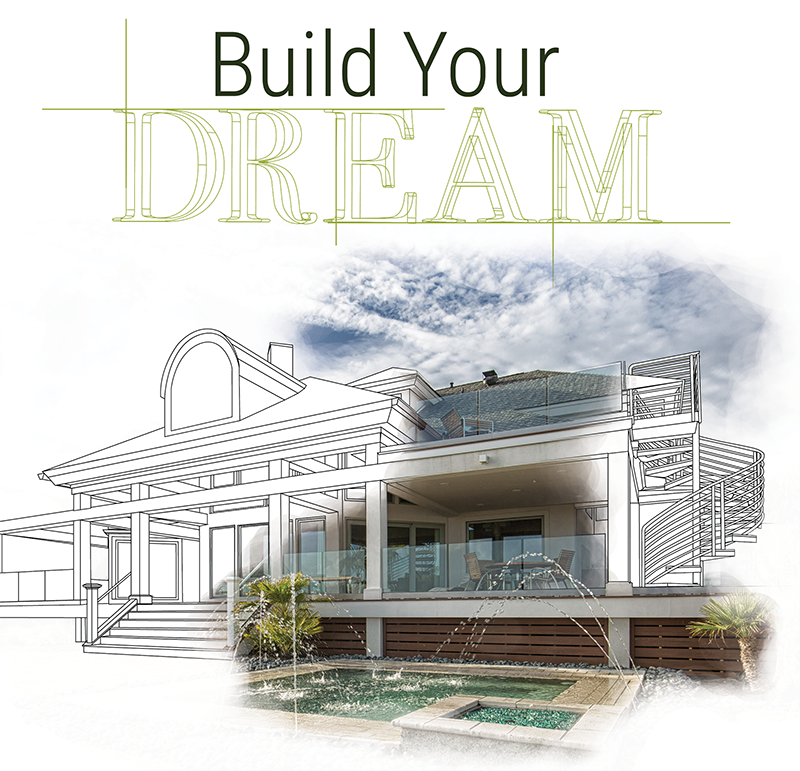 Step 4: Get Building!
Now the fun is really about to begin as you watch the vision of your new home come to life. There are still many phases such as permitting and appearance review boards as well as walkthroughs during construction which can vary based on the scope of your project and the community regulations where your home is located. Check out our full construction process here.
At CRG we use a cloud-based software, Buildertrend, that allows you to track the progress of your custom home from start to finish no matter where you are. This makes keeping up with changes in the schedule and all of the steps in the process easy!

Here For You
When everything is done under one roof, you can rest assured that whether you are buying, selling or building, we can help you each step of the way. At CRG Companies, our fully integrated team gives you the ability to focus on what matters most while spending less time trying to connect all the moving parts during a new home build. With everything under one roof, our team is here to help you find, buy or build your dream home. Get started today!