Latest Issue of TIDES Magazine Now Here!
Posted by Brittany Gurreri on Tuesday, February 11, 2020 at 1:20 PM
By Brittany Gurreri / February 11, 2020
Comment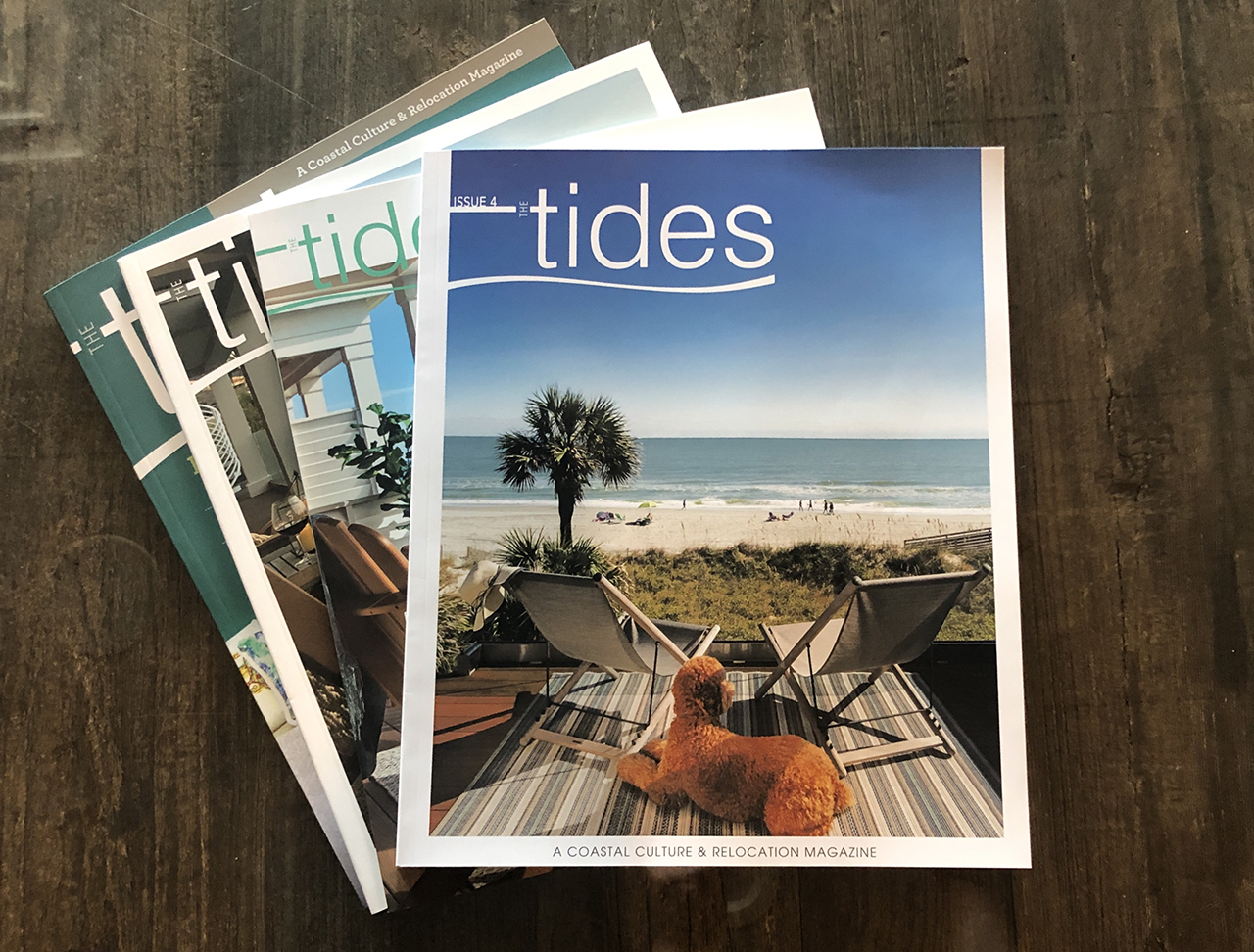 We are excited to announce the release of our latest 2020 issue of The TIDES Relocation & Coastal Culture Magazine! This annual publication features all the need-to-know information when relocating to the Myrtle Beach area. If you haven't already reserved a new (and always free) copy of the magazine, then stop reading and click HERE now!
ABOUT THE TIDES MAGAZINE
Highlighting the best of our coastal culture along with newcomer info and resources, we've created a publication designed to bring locals fresh information, while assisting our relocating homeowners with the details they need to feel right at home. The TIDES Magazine is an annual relocation magazine developed by CRG Companies to make the relocation process to the Grand Strand a little bit smoother. From local community information and trusted relocation resources, to the area's best artists and all the local things to do around town, The TIDES Magazine is the most comprehensive annual community guide available.
DISTRIBUTION
Since the magazine's inception in 2016, The TIDES magazine has amassed a readership and audience across multiple media channels...
125,000+ Retargeted ad impressions online
100,000+ Online magazine views
2,500+ Direct mailed to qualified real estate leads
10,000+ Emails to registered leads with magazine link
3,000+ Printed copies distributed at events & locations around the Grand Strand, such as...
… And these numbers only continue to grow!
SETTLE IN LIKE A LOCAL
Serious about relocating to Myrtle Beach or one of our surrounding communities? Whether you are moving across town or cross country, The TIDES will be your relocation resource for all of the need-to-know information including everything from the best golf courses and restaurants you must try to the annual events and local artists you don't want to miss! Our fourth issue of the relocation magazine was published in February 2020 and will soon be available for pickup or order.
ADVERTISERS WELCOME!
Interested in growing your business? The Myrtle Beach area is expansive and our market is extremely diverse, making it difficult for small businesses to advertise effectively.
ADVERTISE IN THE TIDES
Even our residents who have lived in the area for years, still miss out on great local businesses that are here waiting to provide excellent products and experiences! The same goes for our vacationers who travel to Myrtle Beach year after year. Since the Grand Strand spans across 60 miles and two counties, it's hard to know all of the in's and out's of this entire community.
The Tides Relocation Magazine, in addition to its business partners and area distributors, provides you the opportunity to get your business in front of qualified leads looking to relocate to Myrtle Beach. Even though we just went to print, advertising opportunities are always available online or reserve you prime spot in the magazine's next edition.
GET YOUR COPY OF THE TIDES
From North Myrtle Beach and Little River down to Pawleys Island and Georgetown, The TIDES Relocation Magazine has multiple distribution locations all around the Grand Strand. Pick up your always free copy of The TIDES at any of these local businesses.
RELOCATION SPECIALISTS
From endless resources to innovative marketing, our real estate professionals have what you need to find your next home and make the move to Myrtle Beach. Our expert client care team will help you determine your home value and pair you with an agent based on your personality, location of interest and home style. Give us a call and let our CRG Real Estate Professionals help you make the move to your next home. Want to know more about relocating to Myrtle Beach? Call to talk to one of our real estate, construction or design professionals today!