Myrtle Beach Real Estate Market Update
2023 Forecast

 - Continued Growth Ahead
This year, we are anticipating the trends of 2022 to continue where home sales are cooling off, price growth will remain moderate, and inventory will increase slowly. Economists are projecting more significant variability between markets nationally than we typically see. Areas like Myrtle Beach and our surrounding markets that continue to be ranked among the best places to move should continue to experience growth, albeit at a slower pace than we have seen in the last two years.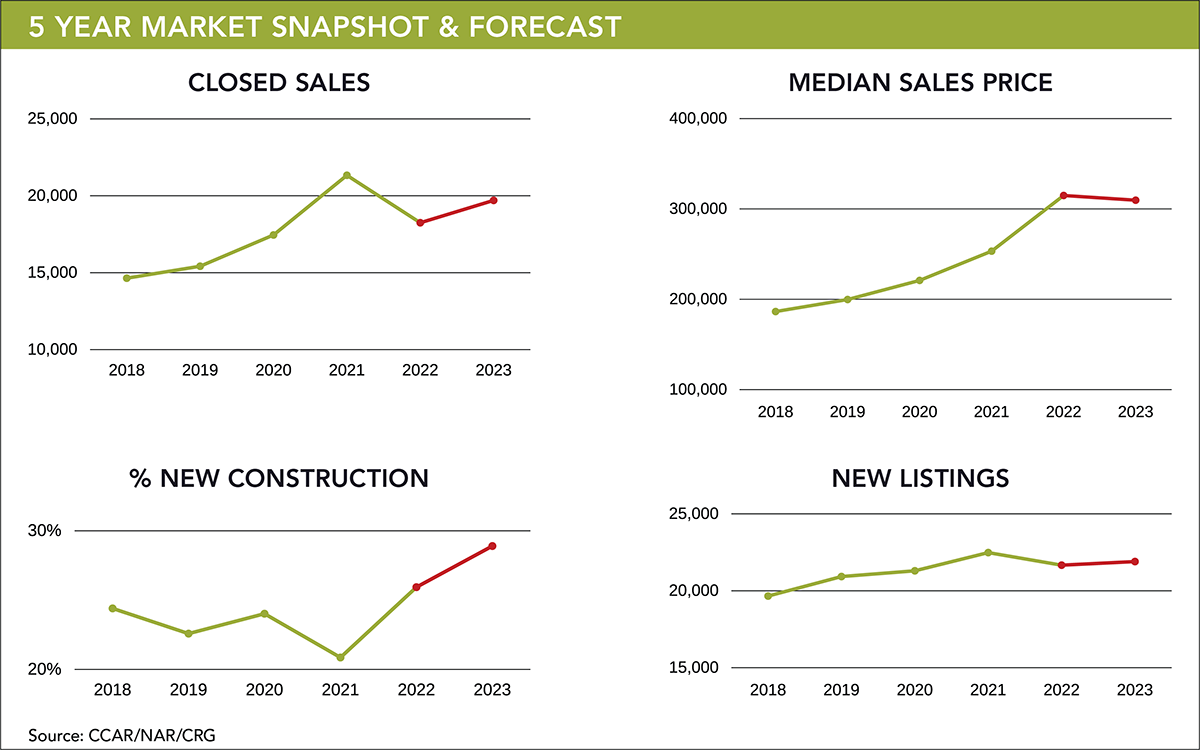 What does this mean for you?
Covid caused an unprecedented market, so comparisons to the 2008 market show there's no need to anticipate another crash. Likewise, as we enter a typical housing cycle, there's also no reason to expect large price or interest rate swings, so there's no better time or market ahead.
Buyers
We will continue to see seller and builder activity increase, creating some competition in the market; however, this will not significantly drive lower home prices.
Sellers
Price your home fairly and prepare to make reasonable concessions to accommodate buyers, and you should continue to see a fast and profitable sale.
Waiting For A Crash In Home Prices?
Conversations surrounding the next bubble have fuelled fears since the rise in buyer activity post-covid in 2021 created a hot market followed by the 2022 rise in interest rates. This snapshot from the National Association of Realtors demonstrates the differences in our current housing cycle and that the key variables influencing the market are very different from the current housing market cycle.

Note: This data is an expert from the Coastal Carolina Association of Realtors monthly report and encompasses Myrtle Beach and the surrounding areas that comprise the South Carolina coast. At CRG Companies, we continually track and analyze market data to help you make the most informed decision possible. If you're considering moving, talk to one of our Realtors or our client care team to start your home-buying journey or help determine your home value to see if the time is right to sell!
We Are Here For You
Our team is here to answer questions on how our economy will effect home sales. If you aren't sure whether to continue your home search, we can help review market factors and your unique situation to determine a plan of action tailored to you. Contact your agent or our Client Care Team anytime!